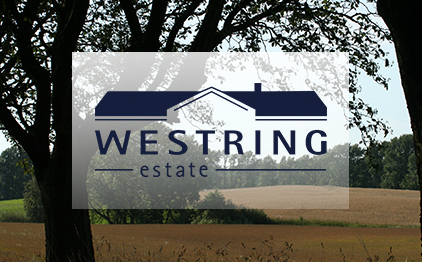 Client: Westring Estate
What: Danish Real Estate Agent specialising in countryside property
Deliverables: Identity (mark), Identity system, Newspaper advertising, UI design, Signage
My role in this project: Art Direction. Graphic design and execution
Software: A variety of Illustrator, InDesign and Photoshop
Identity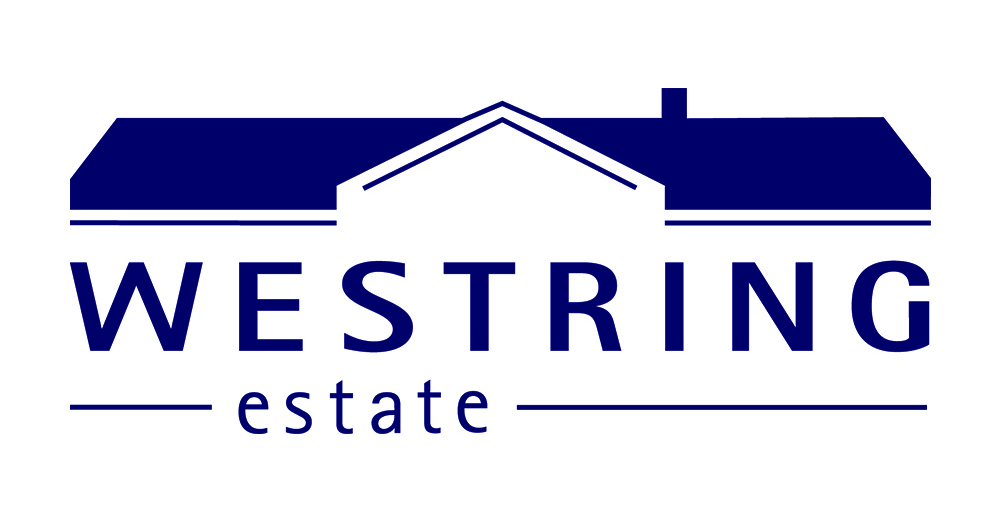 Stationery
A classic yet modern look. Scandinavian look and feel.
Printed on a lovely, structured white paper. Aomori by Papyrus. 120 g/m²
Logo on businesscard is embossed. 300 g/m² paper.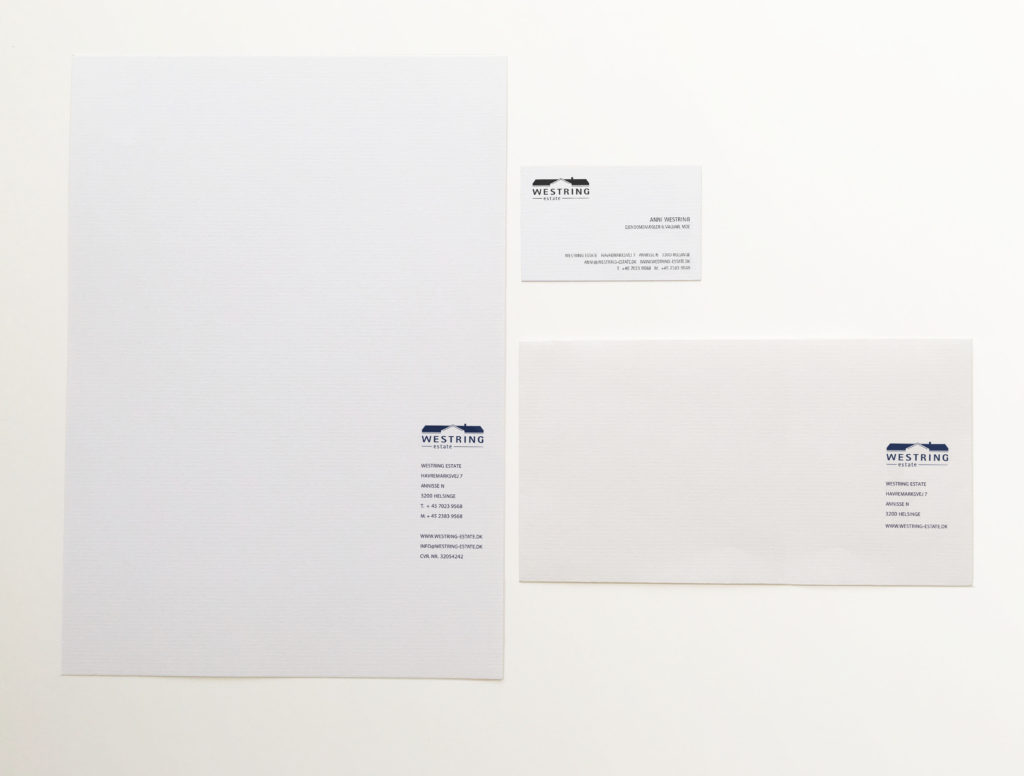 UI design
The Westring Estate website is a responsive CMS working on all mobile devices.
Please, see website here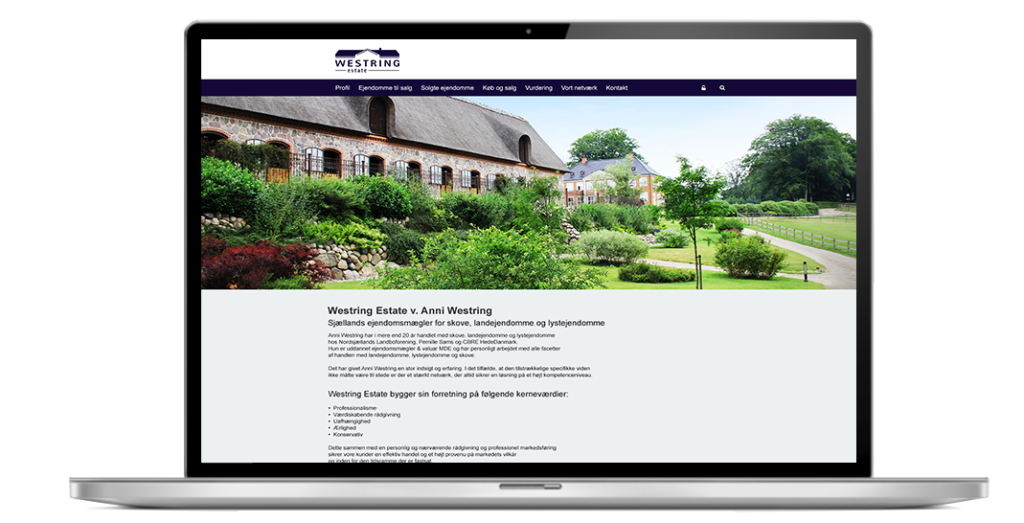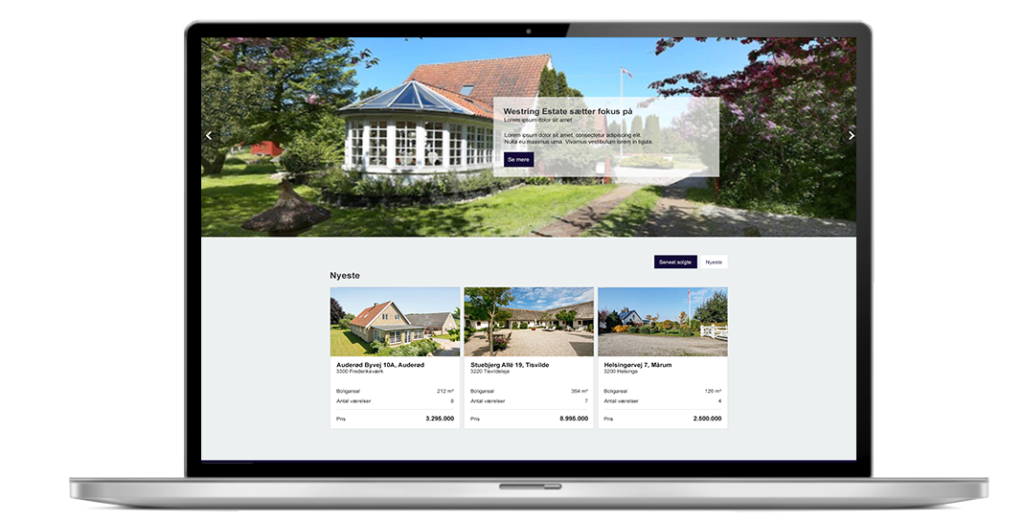 Ad material
Campaigns and advertising for different types of Danish Media.
For instance, Borsen and Berlingske.
Campaign to reach new clients
Text reads: Sold out! Is your property going to be next?
Created in InDesign except for the illustration which I did in Photoshop.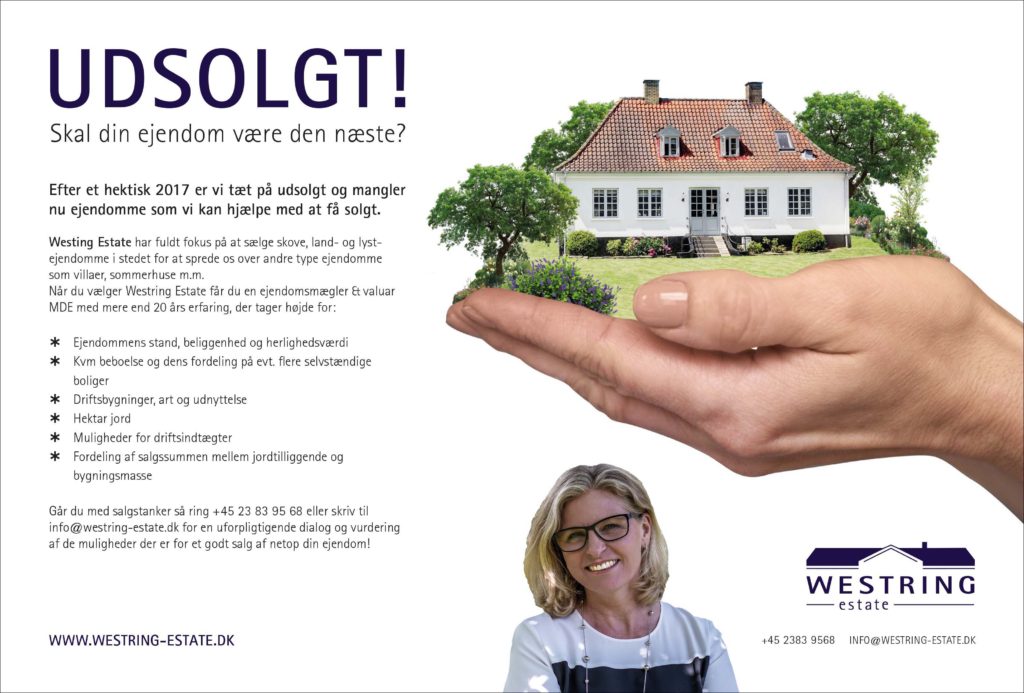 Newspaper advertising
I have done many types of newspaper ads, ads for theater and Charlottenlund Travbane (Charlottenlund Horse Racing Track).
Here are a small selection: